Description
Petzl Eject Friction Saver
ANCHOR STRAPS FOR TREE CARE

---
Installing the friction saver
The system enables multiple setup configurations on the branch: wrap-around or choked.

---
It has an adjuster that allows precise length adjustment of the friction saver.

---
Installing the rope
Rope installation is possible only if the friction saver is correctly set up and the gated attachment point is locked.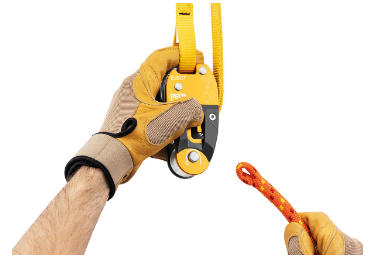 ---
Easily retrievable system
The slimness of the strap and buckle helps reduce the risk of the friction saver getting stuck in the tree during retrieval.